< Previous | Contents | Next >
The Graphical Multi-Track Song Arranger is one of the core elements in G-Stomper Producer.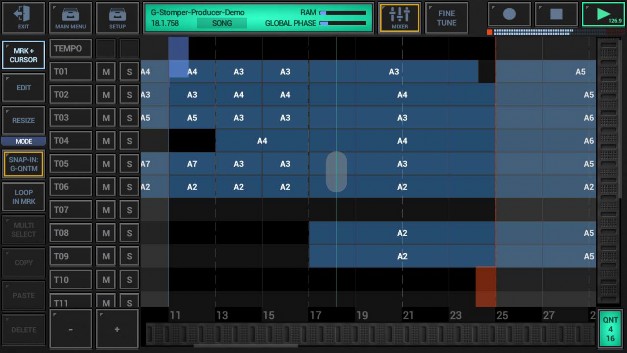 It lets you arrange your songs easily. Tap the screen to add Song Events, drag them with your finger to move or resize Song Events, copy/paste single Song Events or complete sections, and much more.
This chapter spotlights all features of the Song Arranger and explains how to use them.