< Previous | Contents | Next >
Make sure that "Edit" is activated in the sidebar. Select the Song Events you want to move, and then long press the "Edit" button in the sidebar to show up the extended Edit menu.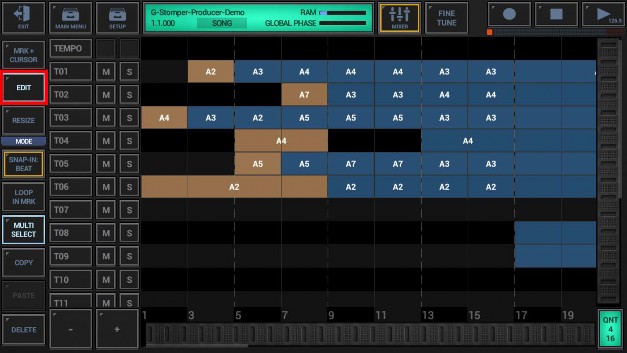 Then choose "Left align selected Events" from the menu.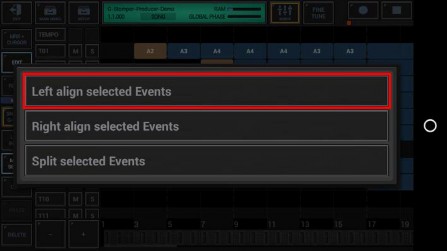 This aligns the selected Song Events to the most left edge of the selection.