< Previous | Contents | Next >
Make sure that "Edit" is activated in the sidebar. Select the Song Events you want to split.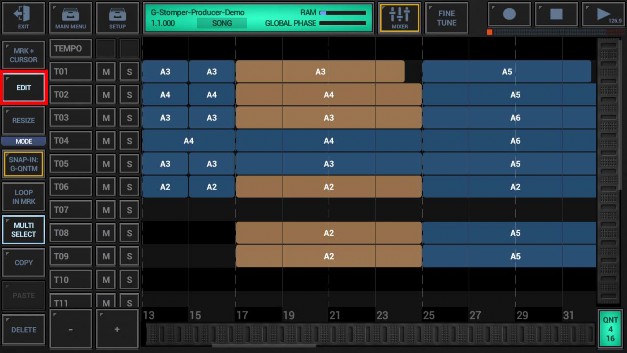 Then set the Edit Cursor to the position where you want to split the Song Events. To move Edit Cursor, activate the "MRK + Cursor" mode in the sidebar, and then simply drag its thumb in the center.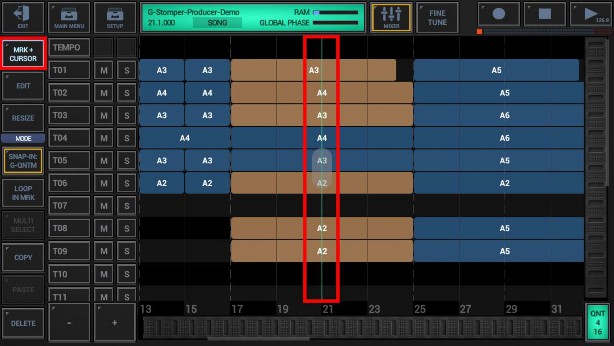 Now long press the "Edit" button in the sidebar to show up the extended Edit menu.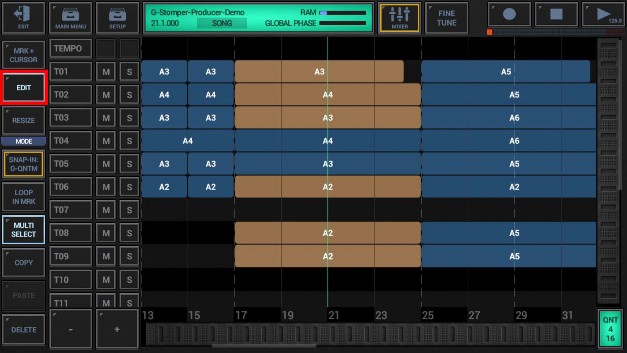 Then choose "Split selected Events" from the menu.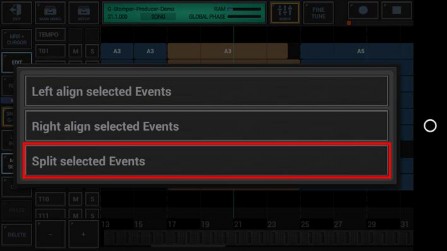 This splits the selected Song Events at the Edit Cursor position.