< Previous | Contents | Next >
When moving/resizing Song Events or when setting Markers, these will always snap in to a specific measure, depending on the selected Snap-In Mode.
Short click the Snap-In Mode button in the side bar to toggle between the available modes.
 Snap-In: Beat
 Snap-In: Global Quantum (default)
 Snap-In: Virtual Quantum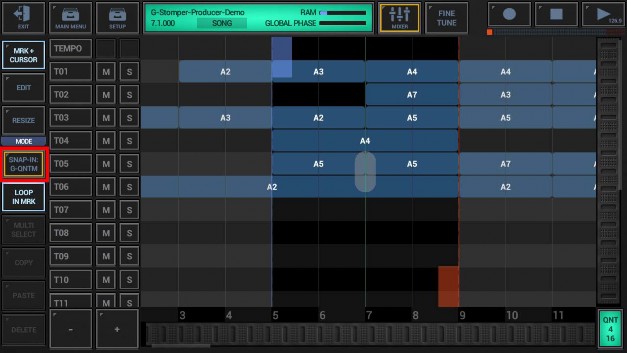 Note:
The Global Quantum as well as the Virtual Quantum can be changed by tapping the quantum display in the lower right corner of the Song Arranger.