G-Stomper Studio, Rhythm and VA-Beast 5.4 arrived today!
This new release introduces a full-featured, graphical Audio Editor, which lets you chop, edit or process your samples in uncompressed WAV or AIFF format (8..64bit, any sample rate, mono or stereo).
As part of the Audio Editor, you also get a new Audio Recorder to capture your own samples from your microphone or external audio hardware in high quality WAV format (8-16bit, 22.05-48kHz, mono or stereo).
Be sure to check out the updated Documentation. It provides a detailed chapter about the new Audio Editor and much more.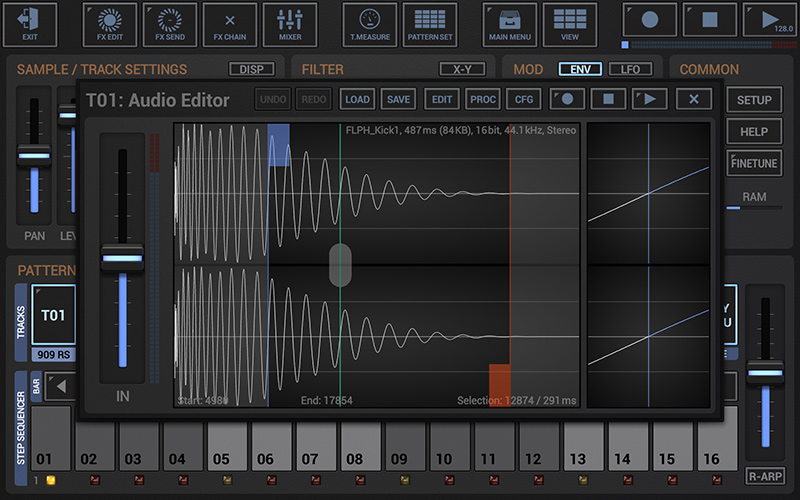 Furthermore, devices running Android N (7.0+) get a new audio system for lowest possible latency right out-of-the-box.
See the full list of changes in the release notes:
G-Stomper Studio 5.4
G-Stomper Rhythm 5.4
G-Stomper VA-Beast Synthesizer 5.4
G-Stomper Studio 5.4 is now online on Google Play, Amazon and SlideME.