G-Stomper Studio, Rhythm and VA-Beast 5.7 arrived!
This new release comes with a new MIDI Importer, a major upgrade of the existing MIDI Exporter, a new Time Signature Wizard, and a lot of tweaks and improvements.
MIDI Import
You can now import MIDI files/songs as Pattern Set including Song arrangement. Available MIDI tracks can either be mapped to the G-Stomper modules, either automatically (using the AUTO-MAP switch) or manually (by tapping the particular MIDI tracks). Both, the Drum Sampler and the VA-Beast Synthesizer come with a dedicated GM Percussion Drum Kit, and provide full support for importing General MIDI percussion tracks.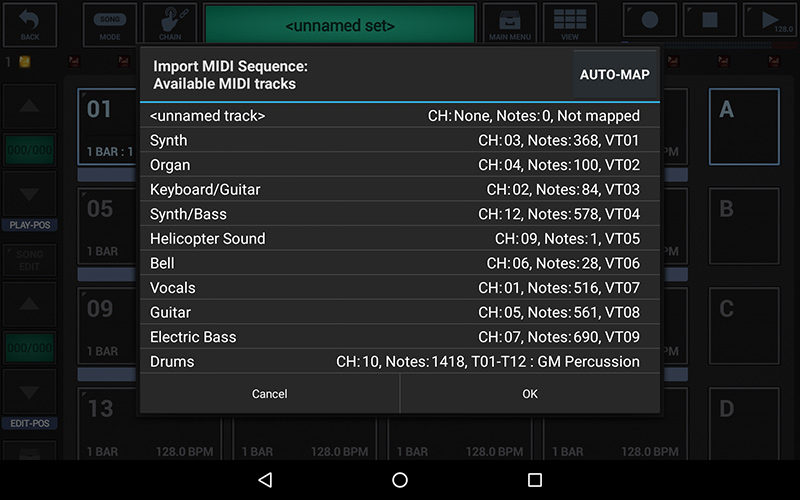 MIDI Export
The pattern MIDI export now supports track and loop cycles selection (as known from the audio export). Drum Sampler Tracks can now likewise be exported as one percussion MIDI track (General MIDI or custom percussion mapping) or as multiple regular MIDI tracks. Conditional Drum Steps as well as humanized timing (if applied) are now fully supported and included in MIDI export.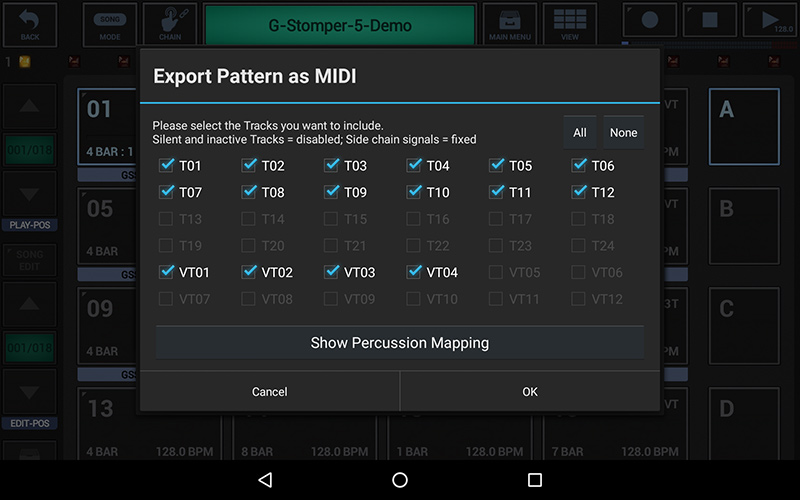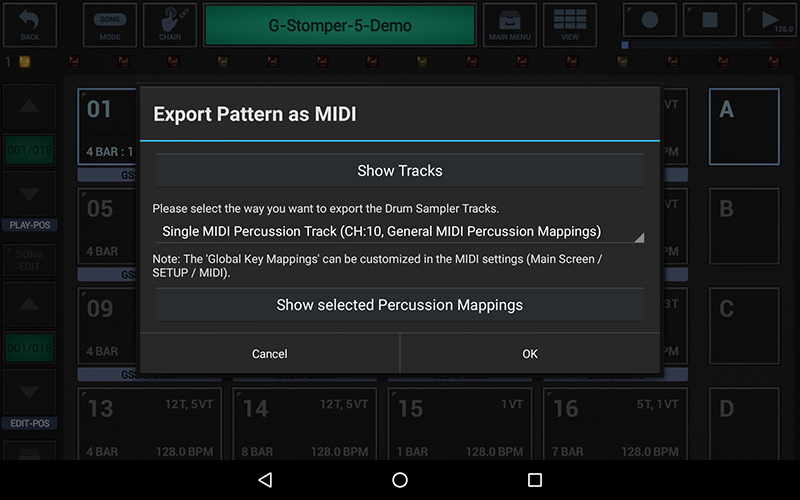 Time Signature Wizard
The new Time Signature Wizard lets you choose from a predefined number of musical Time Signatures (3/4, 7/4, 9/8, etc.). Furthermore, the new Timing info display always shows the musical Time Signature of the currently active pattern.
See the full list of changes in the release notes:
G-Stomper Studio 5.7
G-Stomper Rhythm 5.7
G-Stomper VA-Beast Synthesizer 5.7
G-Stomper Studio 5.7 is now online on Google Play, Amazon and SlideME.