< Previous | Contents | Next >
All contents are provided by the Add-On Packs through the Android "System Files Picker". The System Files Picker can be shown in various ways, e.g. by pressing the "Preview Files" button in the Add-On Pack app. Once the System Files Picker shows up press the "Menu" button (the three horizontal lines) in the upper left corner (or likewise swipe from left to right), and then select the pack from the menu.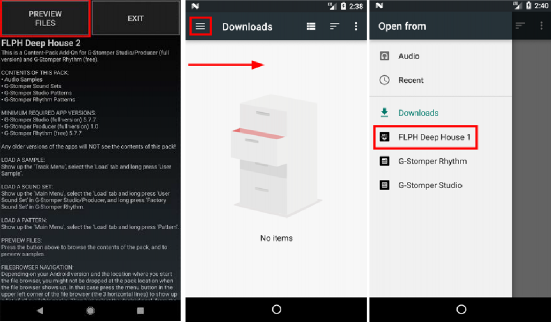 Now you can preview the contents of the pack. Just click the file you want to load/preview, and then select the app in which you want to open the file. If there's only one app available to load the file, then the "Open with…" dialog will be skipped.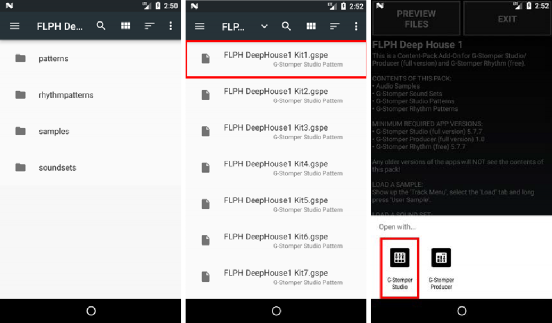 Note:
All files except the samples can be loaded directly via the "Preview Files" function in the Add-On Pack app. Samples can be previewed as well, but you can only load them from inside the particular G- Stomper App, e.g. G-Stomper Studio.