< Previous | Contents | Next >
The term before the "/" is the short click action. The term after the "/" is the long click action.
8.3.2.2 G-Stomper Producer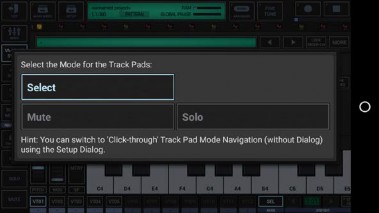 In G-Stomper Producer, each Track Pad Mode has one single action (the Track Pad short click).
Note:
Track Pads in G-Stomper Producer are not long clickable. Check the sidebar at the left side for additional actions.