< Previous | Contents | Next >
In G-Stomper Producer, each Track can have its own individual Timing/Measure settings. In other words, you can create Polyrhythms easily by simply setting different Time Signatures per Track.
Simply show up the Timing & Measure section of a particular track by pressing the "Timing" button in one of the Mixer channels, e.g. T01.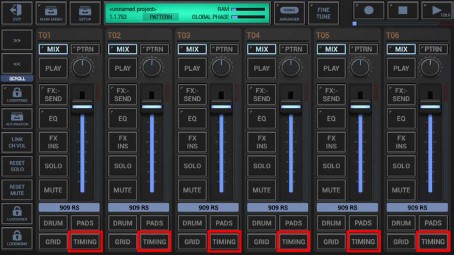 Now choose a Time Signature for T01 (e.g, 4/4).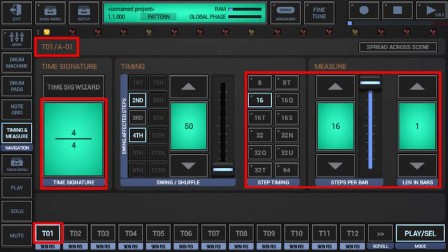 Then select another Track and choose another Time Signature (e.g., 9/8).