< Previous | Contents | Next >
Show up the Main Menu (on every screen).
To clear a Pattern, select the CLR tab, and then choose "Pattern (Selective Content)".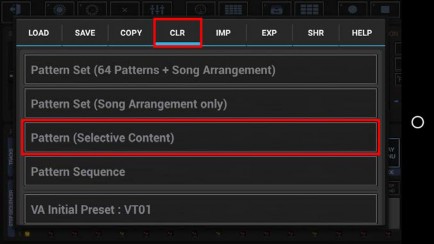 Note:
By default, the complete Pattern will be cleared. By showing the Content details, you can also select/deselect only particular parts of a pattern.
(see Chapter: Data Copy & Clear Framework)