< Previous | Contents | Next >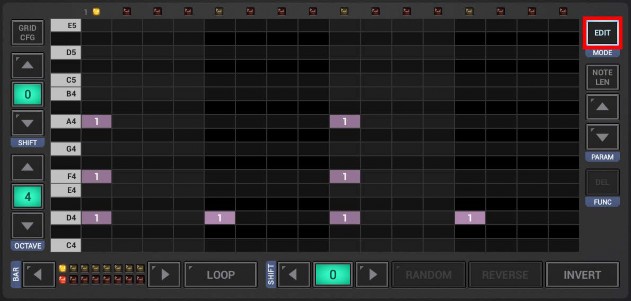 The Note Shift feature on the VA-Beast Poly Grid is used to shift the Sequence of the currently selected Track up/down in the tonal scale.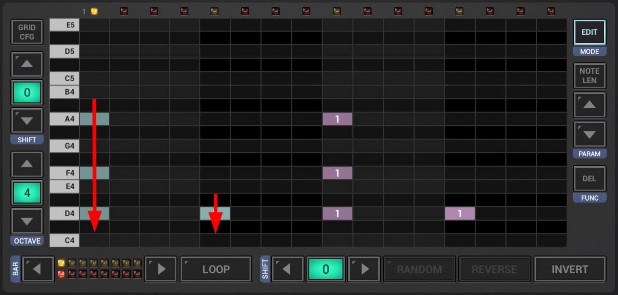 To shift only a part of the Sequence, first click the Edit Button to switch to the Edit mode.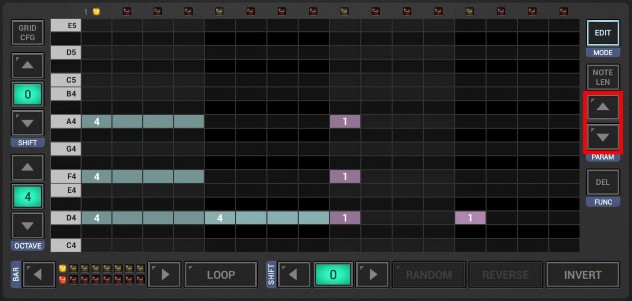 Select the notes you want to shift. To select notes, simply swipe with your finger over particular events.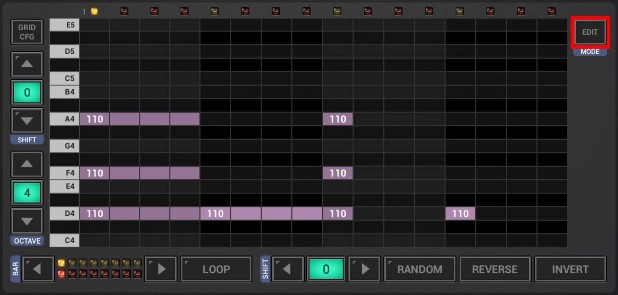 Shift the selection.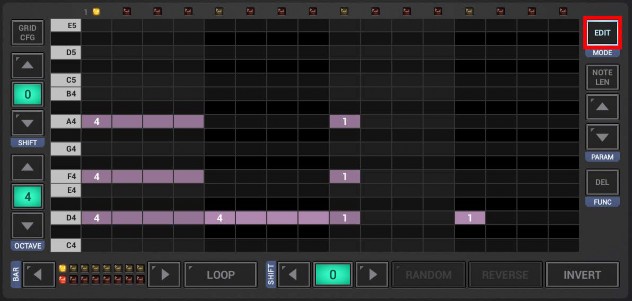 And finally, to get back to normal mode, click the Edit button again.