< Previous | Contents | Next >
Show up the Main Menu (on every screen).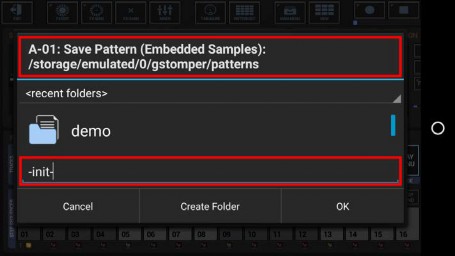 To load a Sound Set, select the LOAD tab, and then choose …
… "Factory Sound Set" to load a Sound Set provided by the G-Stomper app or by an Add-On Pack
… "User Sound Set" to load one of your own Sound Sets
… "Sound Set from Pattern" to import the Sound Set from an existing Pattern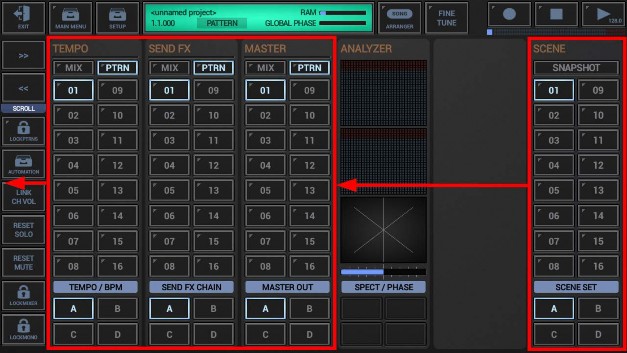 Then select one of the Sound Sets (or in case of "Sound Set from Pattern" a Pattern), …

Note:
Click "Get More" to download more Sound Sets, Samples or Presets from your favourite App Store.
… select the content you want to load and confirm with OK.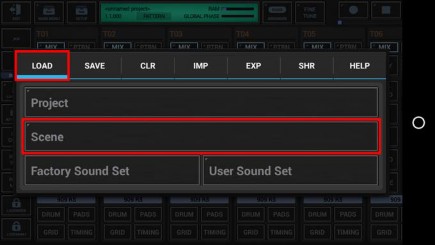 Note:
The Factory Sound Sets contain Samples and Sampler Presets.
User Sound Sets can contain everything you can save with a Pattern (with exception of the sequence):
- Samples
- Sampler Presets (Track Params incl. Mixer)
- Sampler [MIDI Instrument] Flags
- Sampler Track Names
- Sampler Mute Groups
- VA-Beast Presets (Track Params incl. Mixer)
- VA-Beast [MIDI Instrument] Flags
- VA-Beast Track Names
- FX1 - FX3
- Master (+SUM FX)