< Previous | Contents | Next >
The MIDI CC and Key mappings are located in the in the different MIDI sections of the Setup dialog.
Depending on the used app, G-Stomper Studio, G-Stomper Producer, G-Stomper Rhythm, or G-Stomper VA-Beast (standalone), we offer a wide range of default MIDI CC/NRPN and Key mappings. You can use them out of the box or you're of course free to customize them for your personal needs.
Note:
The default mappings are listed in the Chapters: Global MIDI CC/NRPN Mapping Chart, Global MIDI Key Mapping Chart, Sampler MIDI CC Mapping Chart, VA-Beast MIDI Mapping Chart.
To show the existing mappings, press the CC or Key Mappings button in the appropriate section.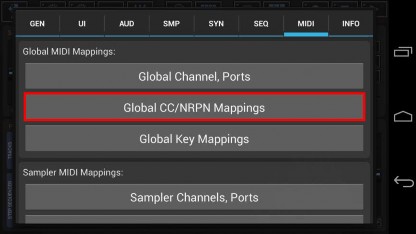 Then select the mapping which you want to change.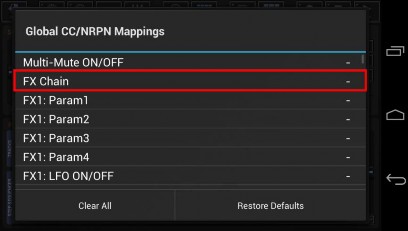 In the detail view you can either manually edit the mapping or learn it by MIDI.