< Previous | Contents | Next >
Connect your Android device with your PC or MAC using your USB data cable (the one that was included with your Android device).
Note:
Using G-Stomper as MIDI Peripheral/Extender requires Android 6 or higher.
Swipe down with your finger from the top of the screen and select the USB connection options. (depending on your device brand and Android version, the setup might look slightly different)
Then select "Use device as MIDI" from the list.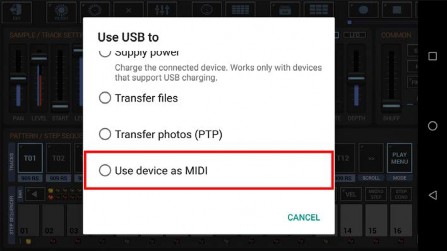 G-Stomper will now notify you about the new connected MIDI device.
When you use the Android "MIDI" USB connection option, the resulting MIDI device in G-Stomper is named "Android USB Peripheral Port" (the name is given by Android).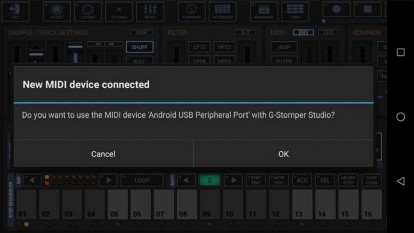 Confirm with OK.
G-Stomper is now connected as an USB MIDI Peripheral/Extender with your PC or Mac.
Now you can select the android device as MIDI IN/OUT port in your favorite sequencer Software. (depending on your device brand, the ports will be named different)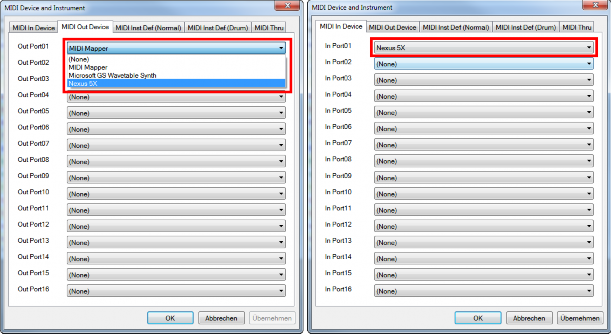 You're now ready to use G-Stomper as a USB MIDI Peripheral/Extender.
Note:
As a matter of course, you can also connect two Android devices (both running G-Stomper) with a single USB cable and one additional USB OTG adapter. Just set one device as USB MIDI Peripheral.