< Previous | Contents | Next >
The VA-Beast offers an 8-octave switchable on-screen keyboard, featuring a customizable pitch wheel, a free assignable modulation wheel and a sustain pedal with 3 operation modes (momentary, toggle and continuous). The on-screen keyboard can be toggled on/off using the keyboard switch in the toolbar.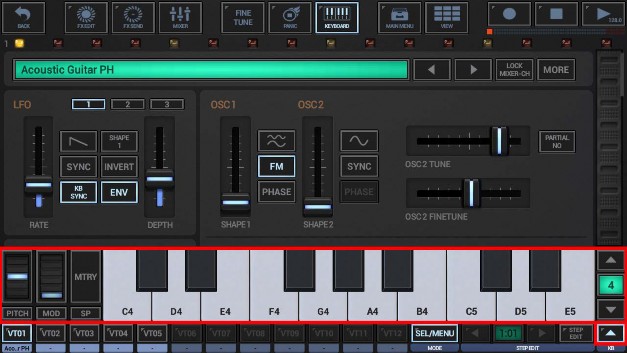 To increase the size of the on-screen keyboard, long press the keyboard button.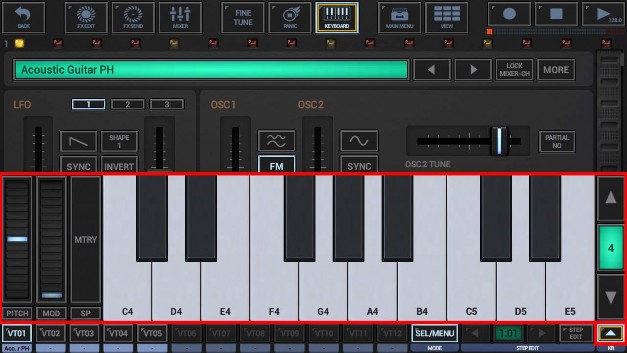 Note:
An extended double size on-screen keyboard is available on the "VA-Beast Keyboard" view.