< Previous | Contents | Next >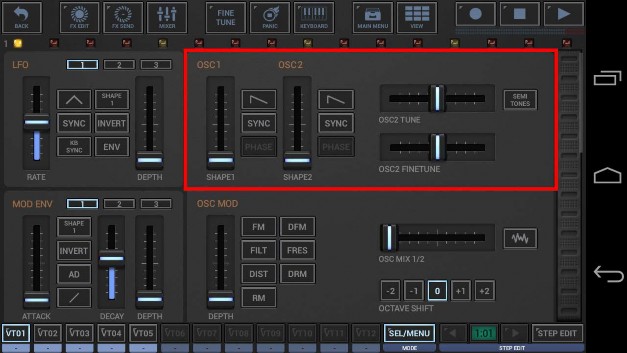 Each Oscillator offers 6 different shapeable (regular) waveforms.
The characteristics of each waveform will be explained in the following chapters.
Note:
Instead of a regular waveform, each Oscillator can also hold a Sample-based instrument using the additional "Waveform" PCM. Sample-based (PCM) instruments are usually built of multiple samples, which are arranged across the keyboard and the velocity range (see Chapter: Oscillator 1 & 2 PCM (Multi-Sample based Synthesis)).
To choose one of the waveforms, simply tap the waveform selector buttons.