< Previous | Contents | Next >
On the VA-Beast Synthesizer main view, tap through the Oscillator Wavevorums until you reach PCM. Then press 'PCM Setup' to show up the Oscillator PCM Setup UI.

In the PCM Setup, make sure that SMP (Sample) is activated and press 'Sample Menu'.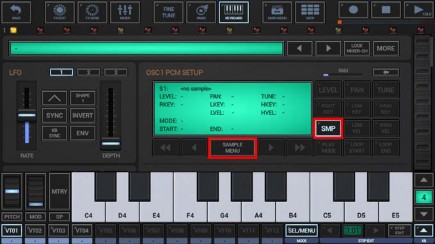 Choose Load User Sample from the menu.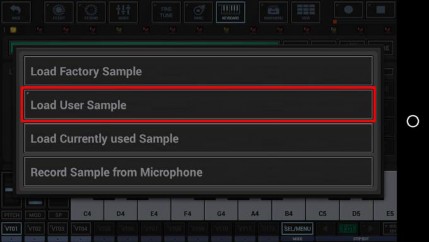 Navigate to your Sample files.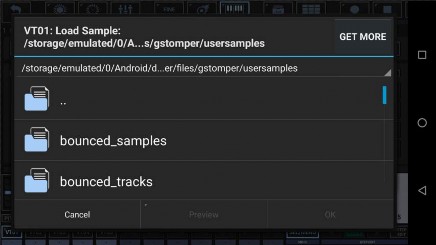 Then click a Sample to select it.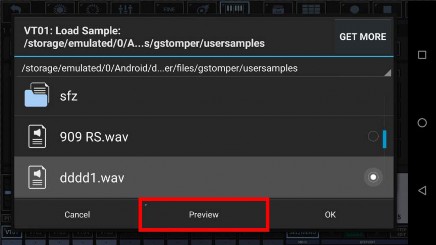 Use the 'Preview' button to preview the selected Sample.
Optionally you can long press the 'Preview' button to turn the 'Auto-Preview' Mode ON/OFF. If turned ON, the Samples will be played automatically when you select them.