< Previous | Contents | Next >
Long click one of the Track Pads to show up the Track Menu. (see Chapter: Drum Sampler > Sampler Track Pads)
Select the LOAD tab and choose User Sample.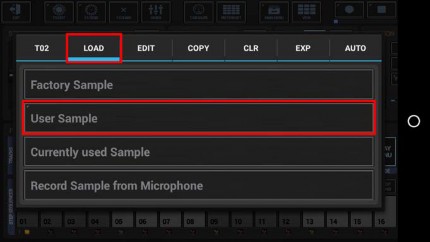 To step into a folder, simply click it.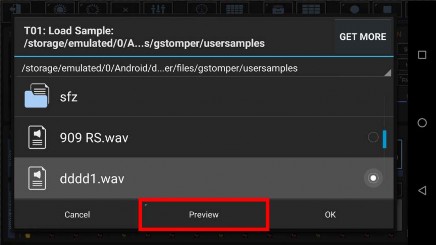 Then click a Sample to select it.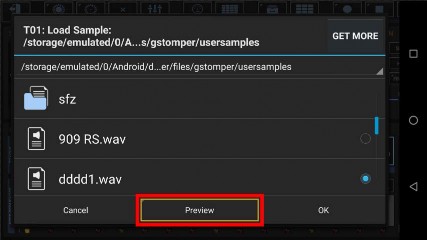 Use the 'Preview' button to preview the selected Sample.
Optionally you can long press the 'Preview' button to turn the 'Auto-Preview' Mode ON/OFF. If turned ON, the Samples will be played automatically when you select them.
To confirm the selected Sample, press OK.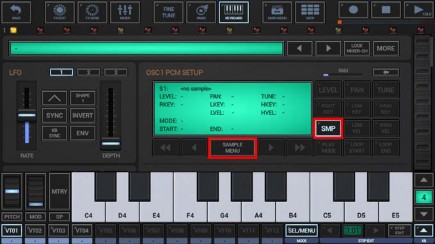 Or use the '..' folder item to get back to the parent folder.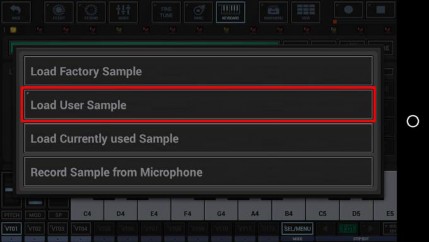 Note:
If your Samples are stored outside the 'usersamples' folder (somewhere else on your device storage), use the 'Parent Folder' (..) to navigate out of the usersamples folder, to any location on your storage.