< Previous | Contents | Next >
Use this feature to take a snapshot of the currently selected Patterns and copy them to a new Scene. This is useful if you have found a good sounding combination of Patterns from different Scenes and want to store them as a new Scene for later use.

To take a snapshot of the currently running Track Patterns, simply press the Snapshot button.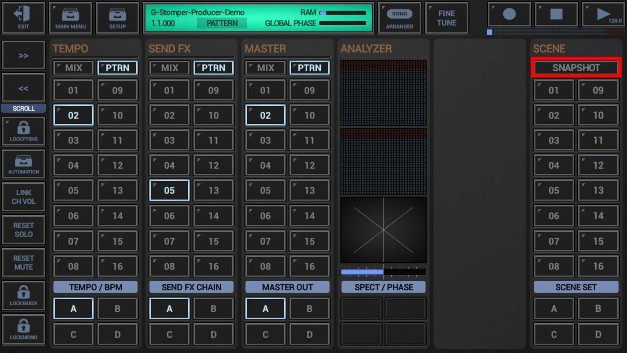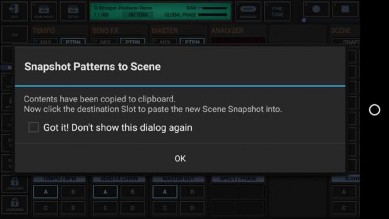 Then press the destination Scene Slot to store the new Scene into.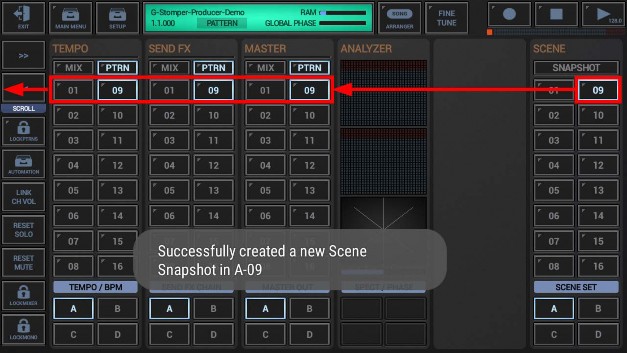 Note:
As a matter of course, you can take Scene snapshots while the Sequencer is running.