< Previous | Contents | Next >
If the SoundCloud app is installed on your device, you can upload your finished tracks (audio files) using the share feature.‌
20.1 Upload Exported Audio to SoundCloud
Open the Main Menu (on every screen).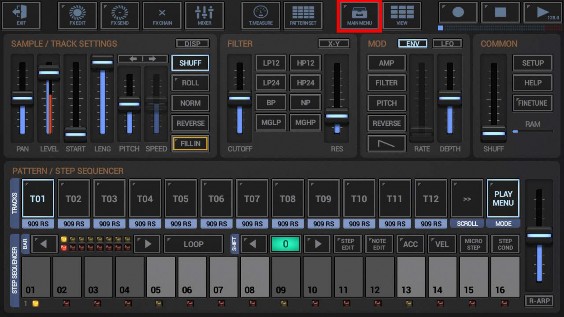 To upload an audio file, select the SHR tab, and then choose "Share exported Audio".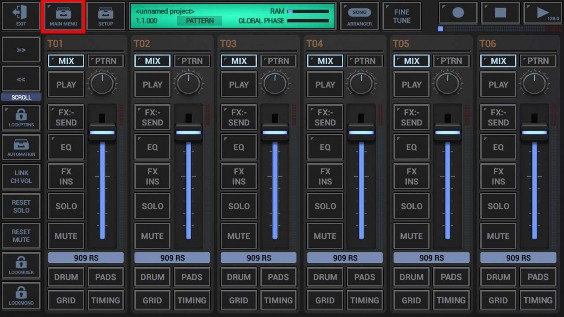 Select the file you want to upload.
Note:
The Menu entry "Upload exported Audio to SoundCloud", which was a direct path to the SoundCloud upload in previous G-Stomper versions, is unfortunately no longer supported (due to security issues in Android 7.x and higher). The menu entry has been kept for backward compatibility. It simply shows a reminder about the new sharing mechainsm and then forwards you to "Share exported Audio".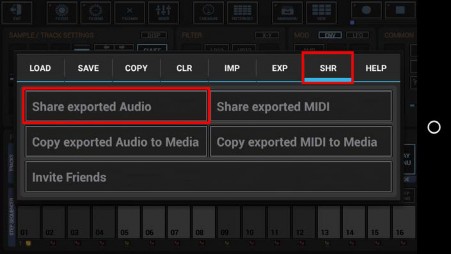 Note:
Keep in mind that the list contains only Tracks/Songs which you have already exported as Audio. So be sure to export your finished Track before you start the Upload.
Also keep in mind that mobile users usually cannot listen to high quality audio formats (24bit or higher).
For SoundCloud uploads it is recommended to export your audio files with in 16bit, 44100/48000Hz, Stereo.
(see Chapter: Audio Export & Bouncing)