< Previous | Contents | Next >
20.1.2 SoundCloud App not installed‌
If the SoundCloud icon does not appear in the share dialog, it's most likely because the SoundCloud app is not installed on your device.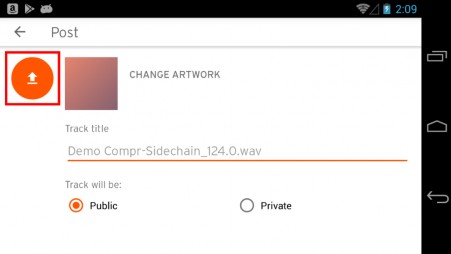 In order to upload your tracks to SoundCloud you must to install the SoundCloud app from the play store.
https://play.google.com/store/apps/details?id=com.soundcloud.android When you finished the installation, start the Upload again.