< Previous | Contents | Next >
The Quick Pattern Set Navigator is a quick access to the to all basic Pattern Set operations including the long press menu. It allows you to switch between different Patterns in a Pattern Set without navigating to the Pattern Set view.
It is attached as a secondary (long press) action to the Main Menu button on every screen (except on the Pattern Set screen itself).
Note:
The Quick Pattern Set Navigator (as well as the Pattern Set) exists exclusively in G-Stomper Studio.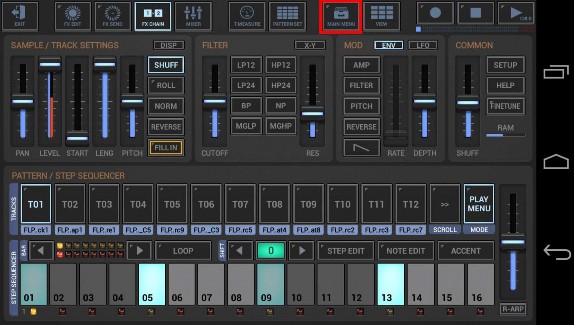 Long Press the Main Menu
: Opens the Quick Pattern Set Navigator (G-Stomper Studio only)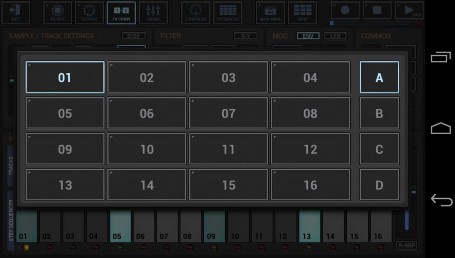 Short Click
the Banks/Slots to switch between the Patterns.
Long Click
the Pattern Slots to show up the Pattern Slot Menu.