< Previous | Contents | Next >
The Pattern Change Chain Mode allows you to chain multiple Pattern Changes in a row. In other words, you can pre-select an unlimited amount of upcoming Pattern Changes, and they will be executed in the exact order (and type) that you have defined.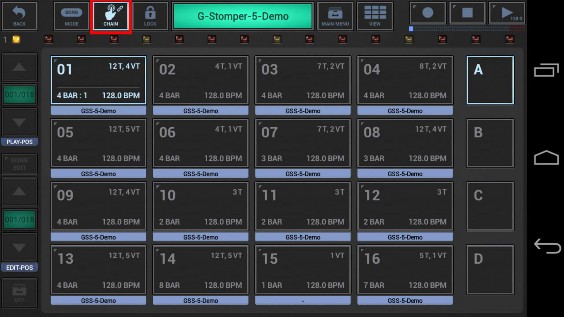 With the Chain Mode enabled, simply tap the Slots in the order (and Pattern Change type) you want them to be executed.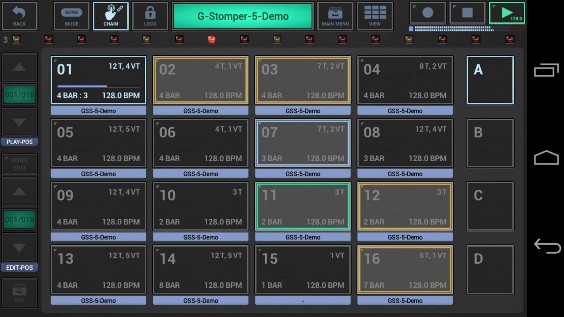 That way you can enter a quick Sequence in a live situation, which gives you time to tweak Parameters on other screens while the pre-selected Pattern Slots (Changes) get executed.
Note:
As a matter of course you can use the Pattern Change Chain Mode while recording a Song Arrangement.