The Grid Config is used to change the general behavior of the Grid.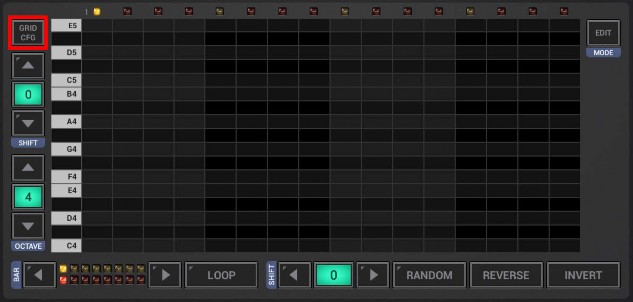 By default, there's an automatic playback when you create or select Notes.
If you prefer to create/edit Notes silently, you can disable the automatic playback here.
Furthermore you can define the default Note length and velocity, which is used when you create new Notes.