< Previous | Contents | Next >
To change the Length of one or multiple Note Events, first click the Edit Button to switch to the Edit mode.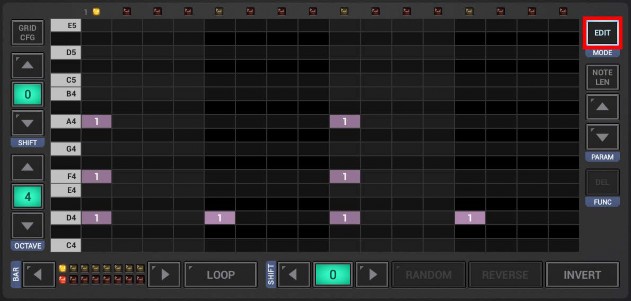 Select the notes you want to edit. To do so, simply swipe with your finger over particular events.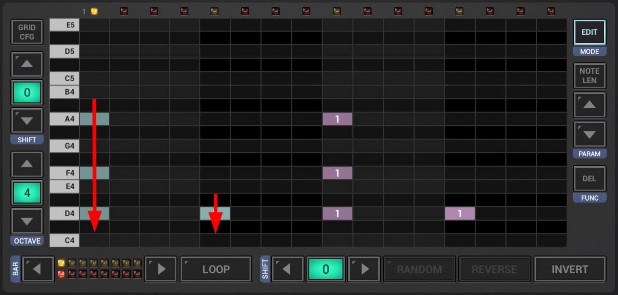 Now use the Up/Down Arrows to change the length of the selected notes.
Note:
Long press the Up/Down Arrows for larger steps.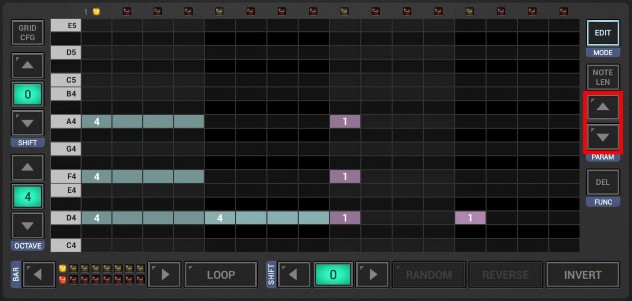 And finally, to get back to normal mode, click the Edit button again.