< Previous | Contents | Next >
To get the most possible timing variety/dynamics, you can move each Poly Grid Note individually towards the next regular Step (forward) by 1-31 micro steps (every step has a total duration of 32 micro steps). Setting a value of 31 to a Note at step 01 means that this Note will be fired one micro step before step 02.
You can use Micro Steps to create totally asynchronous VA-Beast tracks, but also to apply individual shuffle settings per track (and even per step). And as a matter of course, the regular shuffle/swing feature can be used in combination with the micro steps.
To move particular Note Events by microsteps, first click the Edit Button to switch to the Edit mode.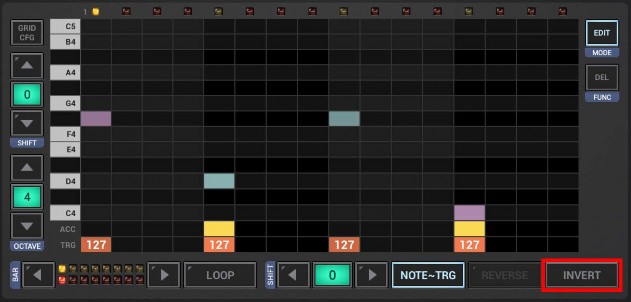 Then use the Parameter Selection Button to switch to Micro Step (by default it's set to Note Length).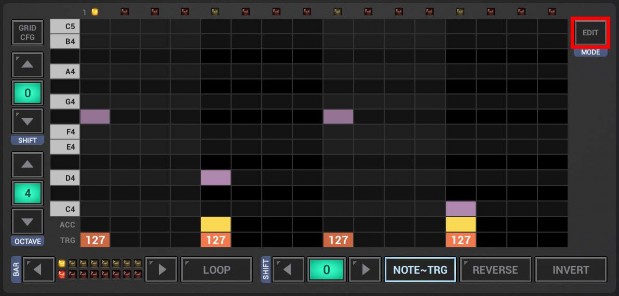 Select the notes you want to edit. To do so, simply swipe with your finger over particular events.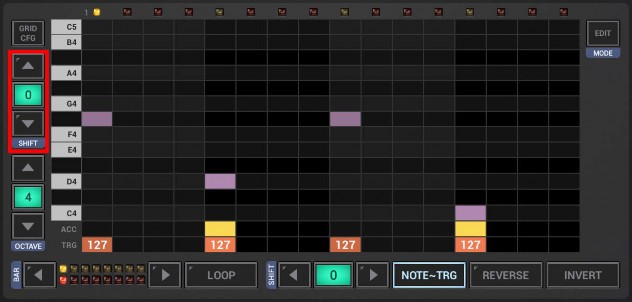 Now use the Up/Down Arrows to change the micro step value of the selected notes.
Note:
Long click the Up/Down Arrows for larger steps.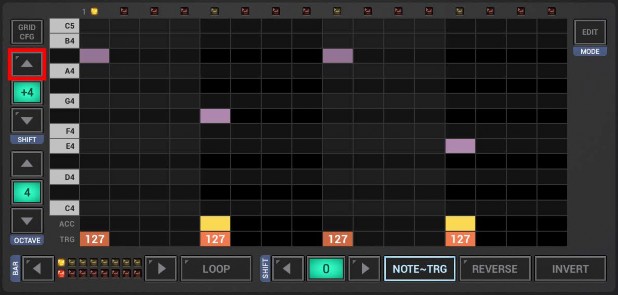 And finally, to get back to normal mode, click the Edit button again.