< Previous | Contents | Next >
Each Mixer Channel provides a Spectrum Analzyer to give you a visual representation of the frequency content in 1) the particular channel signal and 2) the sum (master out) signal.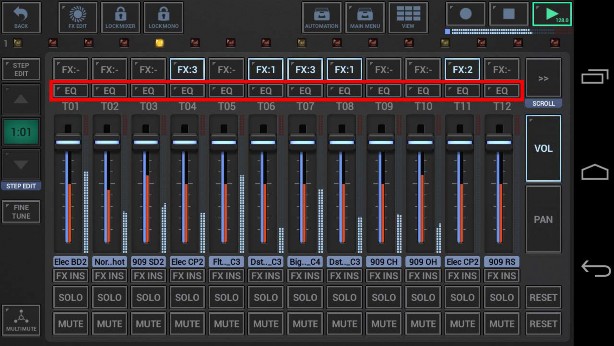 Long press the "EQ" button to show up the Analyzer for a specific Channel.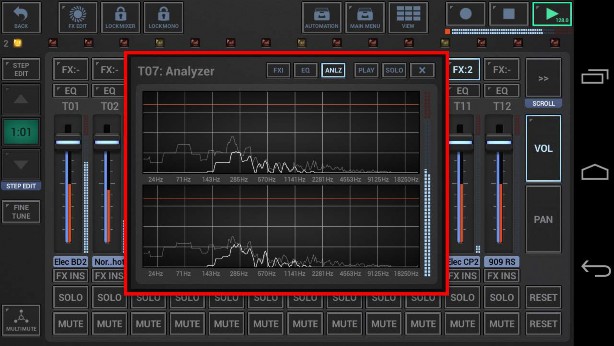 Note:
The white spectrum represents the channel, the gray spectrum represents the master out.
Read more about the function of a Spectrum Analyzer: https://en.wikipedia.org/wiki/Spectrum_analyzer