This feature is exclusive in G-Stomper Studio and lets you export multiple Patterns from the Pattern Set as separate MIDI files in a single operation.
Show up the Main Menu (on every screen).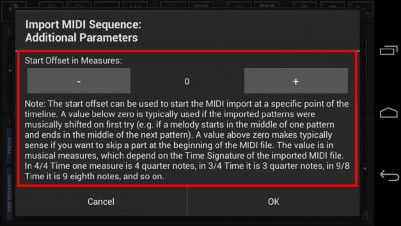 To export a multiple Patterns, select the EXP tab, and then choose "Multiple Patterns as MIDI".

The showing dialog is just for your information. Simply press OK or, if you don't want to show it up the next time, activate the "Got it!..." checkbox in advance.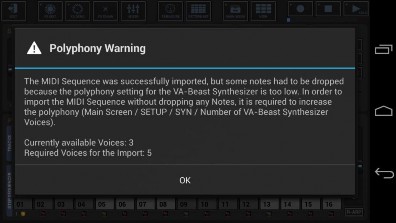 "Show Percussion Mapping" shows up the controls to select your preferred way to export the Drum Sampler Tracks.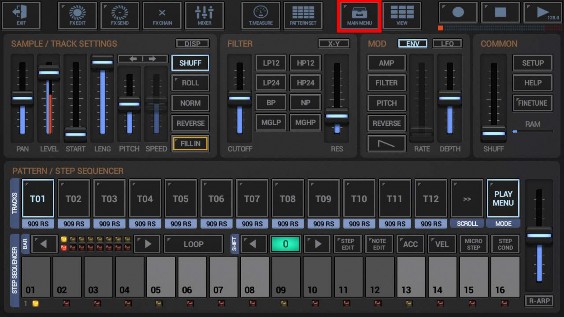 By default, the Drum Sampler Tracks are exported as one single MIDI Percussion Track (Channel:10, Midi Percussion Mapping)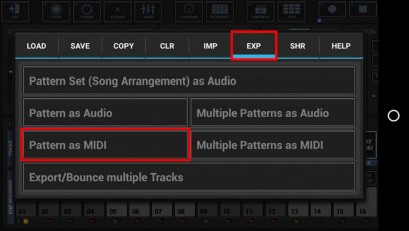 Select a Percussion Mapping for the Drum Sampler Tracks, or just keep the default.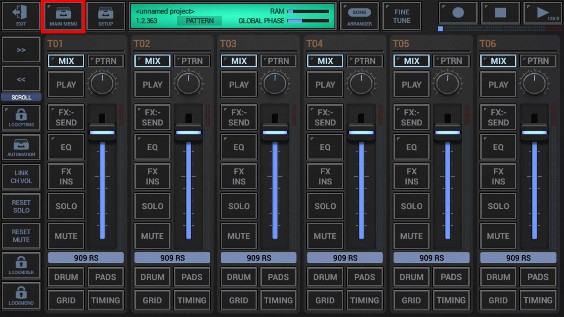 Select the Patterns you want to include.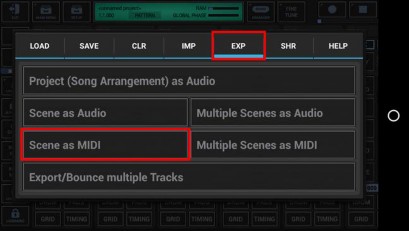 For this example, we leave the selection at "All Patterns in the Pattern set" (which is the default).
You can also choose ..
All Patterns in the Pattern Set
A selection of Patterns in the Pattern Set
All Patterns in a selection of Pattern Banks (A, B, C, D) in the Pattern Set
Note:
Silent and empty Patterns are ignored and automatically excluded from the selection.
Select the number of loop cycles (1..32) to be exported per Pattern. Multiple loop cycles means to export a Pattern multiple times in a row. By default, 1 loop cycle is exported.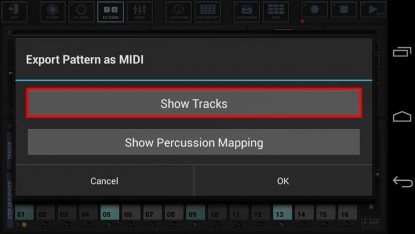 Choose a base name for the exported files.
(By default, the export files are named like the surrounding Pattern Set, with a Pattern Slot and Tempo/BPM suffix applied)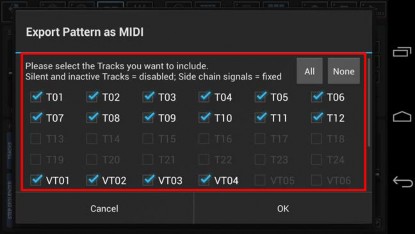 Finally, confirm with OK to start the export process.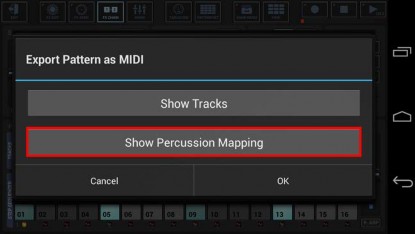 Once exported, you can load the MIDI files into the MIDI sequencer of your choice.