< Previous | Contents | Next >
The probably easiest way to create your own MIDI mappings is to learn them by MIDI. In other words you turn a MIDI CC on your controller and G-Stomper learns the CC number automatically.
To learn a MIDI Mapping, simply press the Learn button.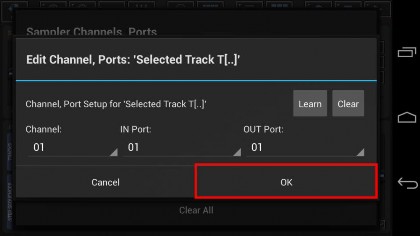 Then touch the desired knob or button on your MIDI controller.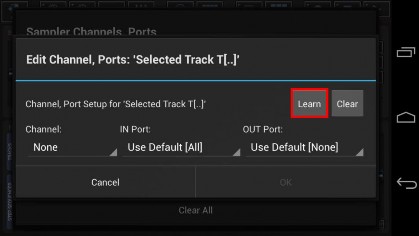 Finally confirm with OK to update the mapping.