< Previous | Contents | Next >
To show the existing Channel/Ports of a particular Track, press the "… Channels, Ports" button in the appropriate section.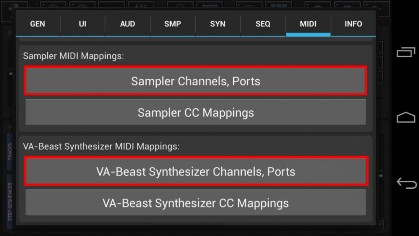 Then select the Track you want to show.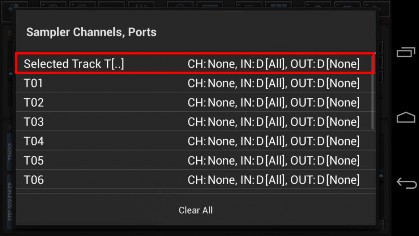 In the detail view you can either manually edit the Channel/Ports or learn it by MIDI.