< Previous | Contents | Next >
Select the Track you want to record (for beat recording this is optional, you can also record any other track, but if it's selected, you'll see the recorded Steps immediately).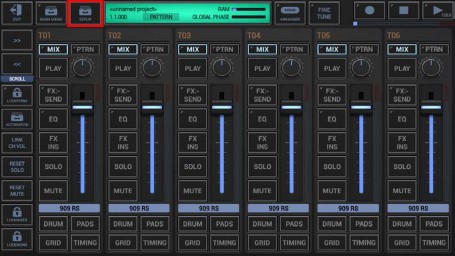 Set the Track Pad Mode to "Play" (see Chapter: Drum Sampler > Sampler Track Pad Mode).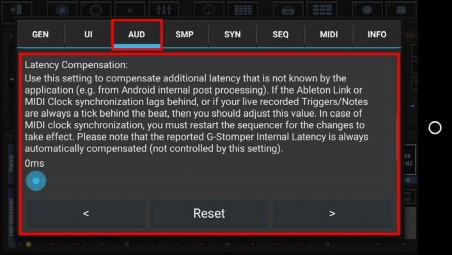 Press Record and Play to start recording.
Optionally you can long press the Record Button to enable the Metronome Click.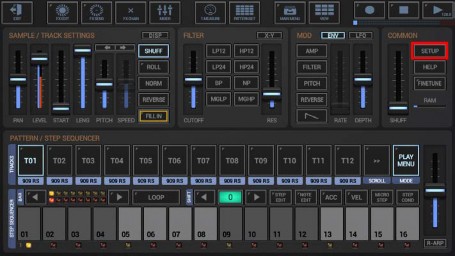 Now, while the sequencer is running and recording, tap the beat in using the Track Button(s).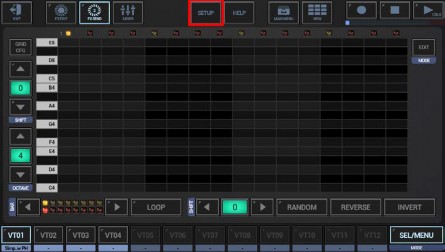 Note:
In the same way, Live Drum Recording can be used on the Sampler Drum Pads, the Sampler Note Grid and the Sampler Track Grid.