< Previous | Contents | Next >
Note:
The number of available/enabled Tracks depends on the 'Number of Sampler Tracks' setting in the Setup dialog.
‌
7.3.2 Sampler Track Pad Mode (various screens)
Depending on the selected Track Pad Mode, the T[..] Buttons have different actions applied. Tap the Track Pad Mode Button to switch between the different modes.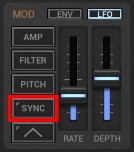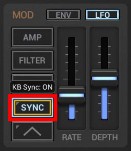 Each Mode is defined with two terms.
The term before the "/" is the short click action. The term after the "/" is the long click action.