< Previous | Contents | Next >
"Copy Track Sequence to VA-Beast Track" is used to copy a tonal sequence from a monophonic Sampler Track to a polyphonic VA-Beast Track. It's a copy of the sequence only (not the sound or its settings).
Long press a T[..] pad to show up the Track menu (Track Pad Mode must be Play/Menu).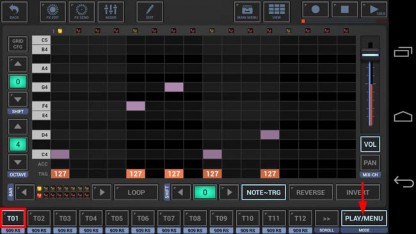 To copy Track content, select the COPY tab, and then choose "Track (Selective Content)".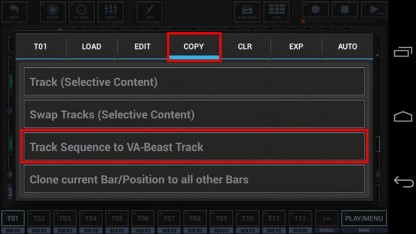 You'll be prompted to select the destination Track.
Now show up the VA-Beast Poly Grid in use of the "View" menu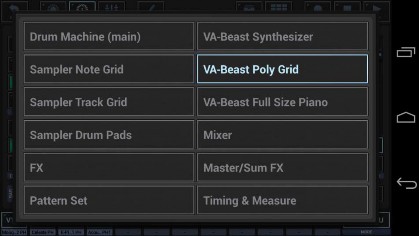 Finally, select the destination VT[..] Track to copy the Track Sequence to.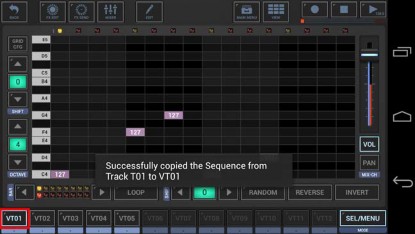 Note:
The destination Track can be in the same or in any other Pattern, you can navigate to another Pattern in the Pattern Set, or you can even load another Pattern before you paste the copied content.