The Quick Scene Set Navigator is a quick access to the to all basic Scene Set operations including the long press menu. It allows you to switch between different Scenes in a Scene Set without navigating to the Mixer and using the main Scene Set UI.
It is attached as a secondary (long press) action to the Main Menu button.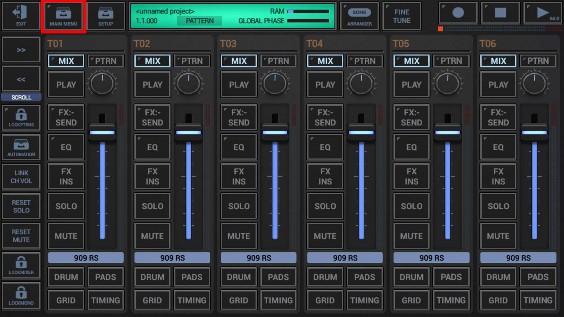 Long Press the Main Menu
: Opens the Quick Scene Set Navigator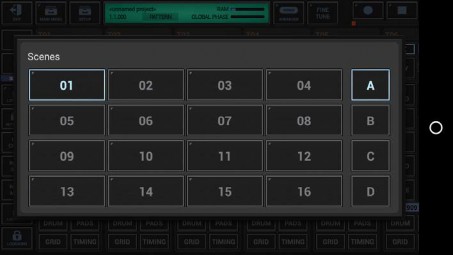 Short Click
the Banks/Slots to switch between the Scenes.
Long Click
the Scene Slots to show up the Scene Slot Menu.