< Previous | Contents | Next >
Finding the right settings for Step Timing, Steps per Bar, and Length in Bars might be tricky in some situations, e.g. if you want to create Patterns of a specific musical Time Signature.
The Time Signature Wizard offers a number of predefined musical Time Signatures (such as 3/4, 5/4, 12/8, etc.) to choose from. All you have to do is to select a Time Signature, and the Wizard automatically assigns the correct settings for you.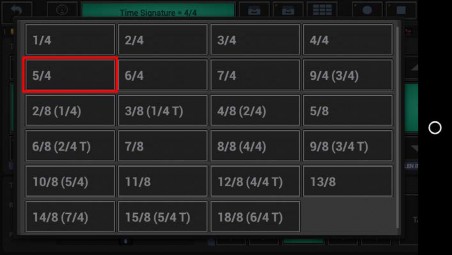 Note:
The Time Signature Wizard is designed to setup new, empty Patterns. If you use the Wizard to change the Time Signature of an existing Pattern, then the sequence might sound different after the change. There is no guarantee that an existing sequence will sound the same or that it will fit in the measures of the new Time Signature.