In the middle of the screen is the Sequencer grid. The grid is always related to the selected Track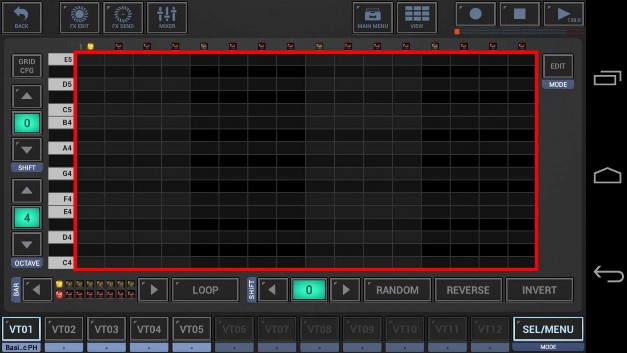 Select Track VT01 by clicking the VT01 Button. Then click the grid cells to toggle the Steps ON/OFF. The VA-Beast Poly Grid is a polyphonic Step Sequencer; therefore you can enable multiple notes per Step.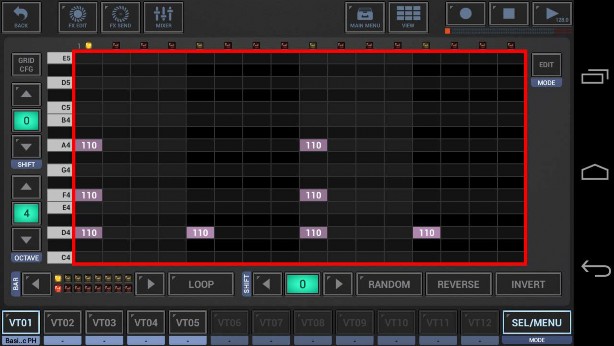 To make some of the notes longer than the default 1/16, first switch to edit mode, …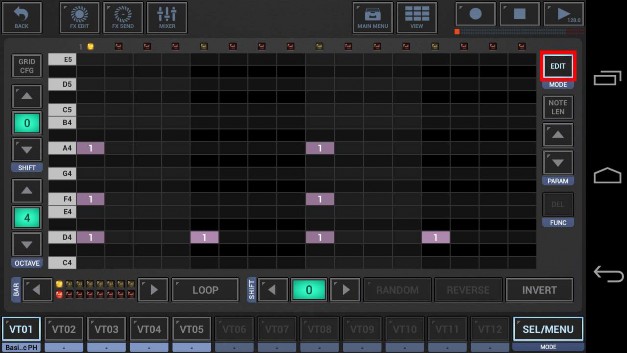 … then select the notes which you want to edit. To do so, simply swipe with your finger over particular cells.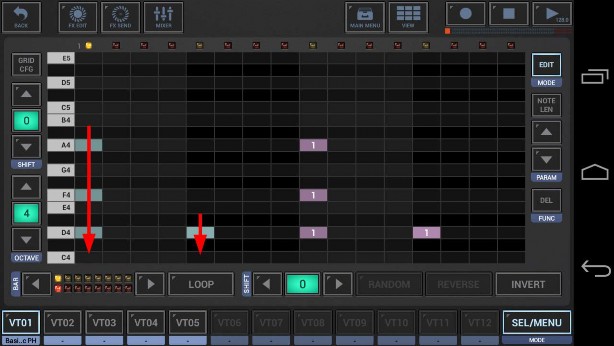 Now use the Up/Down Arrows to change the length of the selected notes.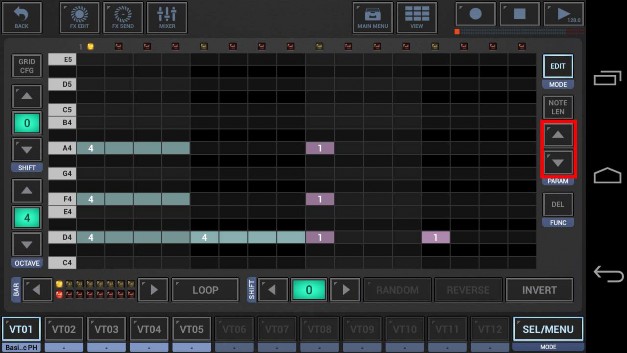 Finally, switch back to normal mode.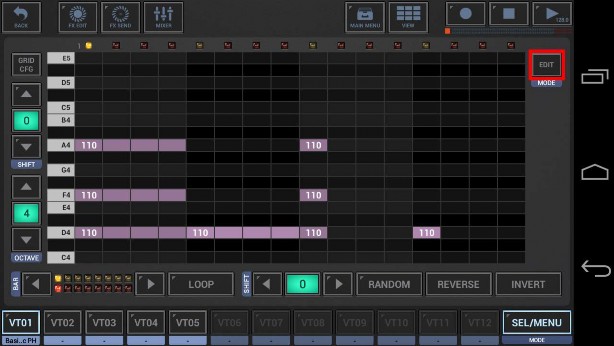 That's it, hit the Play Button and listen to your first VA-Beast Sequence.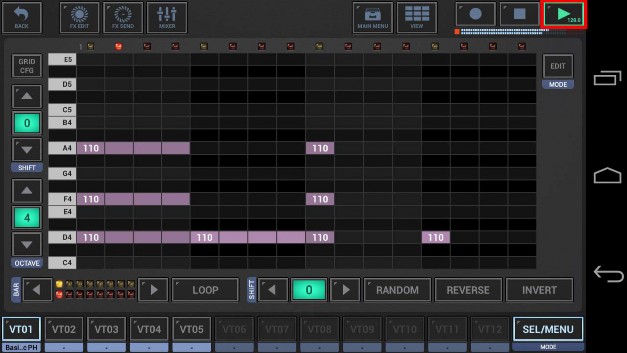 As a matter of course, you can create sequences while the Sequencer is running. Now select VT02 and then start over with another Preset.