< Previous | Contents | Next >
But for the case that you notice some crackle noise during playback or if the screen has some lag, open the setup dialog and do one or more of the following Steps:‌
4.4.1 Audio
Turn off "OpenSL" and use the "AudioTrack" Audio System instead.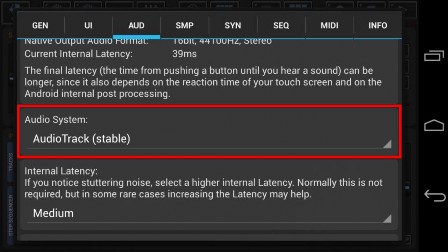 Note:
If you're using Android 8.1 or higher, you can also try the new "AAudio" audio System, which is optimized for low latency and best performance.
Select a lower Sample Rate.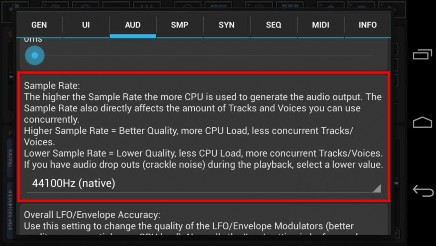 Select a higher "Internal Latency".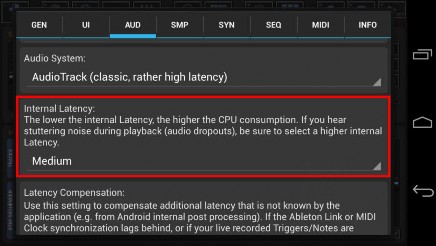 Select a lower LFO/Envelope accuracy.