< Previous | Contents | Next >
Reduce the Number of Synthesizer Tracks and/or Voices.
Turn the Unison feature off in your Synth Presets.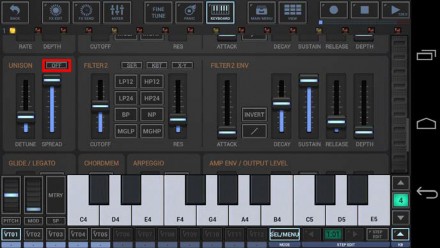 A true Unison like the one built into the VA-Beast Synthesizer is a CPU intensive effect. Since the Unison (if enabled) creates multiple detuned signals, the creation of each signal uses its own CPU time. This means in numbers: If you use the 5x setting, then the creation of the sound requires around 4 times more CPU power than the same sound without Unison enabled.
Note:
Turning the Unison off is probably the most effective method to get more performance headroom.