< Previous | Contents | Next >
Each Mixer Channel provides two Insert Effect Units, where you can use two independent Effects per Track.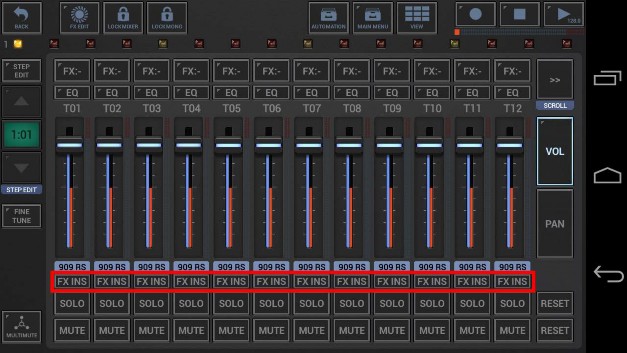 Press the "FX INS" button to show up the Insert Effects for a specific Channel.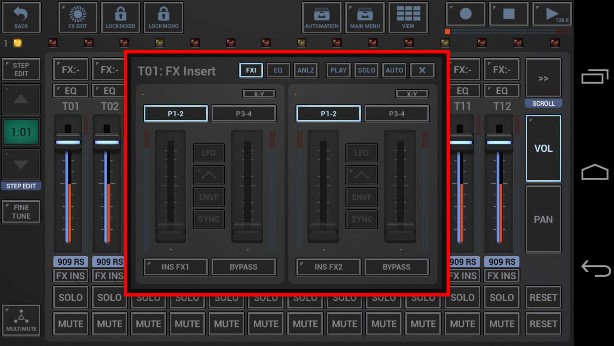 By default all Insert FX are turned off, which means no FX are loaded. Use the dedicated buttons to load Effects to the the Units.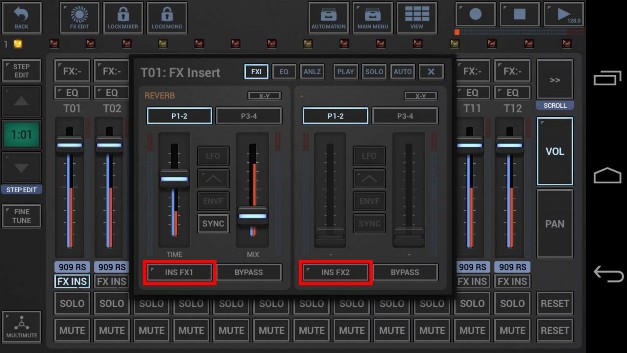 Important Note:
The Channel Insert Effects do provide only a subset of the complete list of FX Types. There are no Vocoders (Vocoders cannot be used without side-chaining).
(for more details, see Chapter Effects > Mixer Channel Insert FX Types)
Notice that the "FX INS" button on the Mixer gets highlighted if one or more Insert Effects are in use.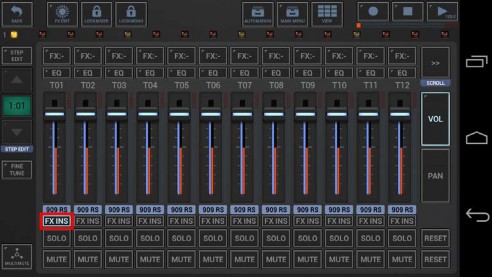 (for details about the particular FX Types, see Chapter: Effects > Effect Reference)