< Previous | Contents | Next >
On the VA-Beast Synthesizer view, press "PCM Setup" (only visible if a PCM Based Preset is loaded).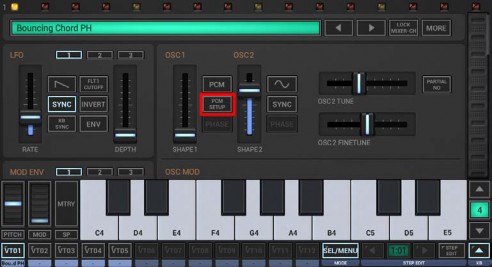 Now either long press SMP or simply press "Sample Menu".

Record Sample from Microphone:
Start a new (empty) Audio Editor, ready to record a new Sample.
Open Sample in Audio Editor:
Open the current Sample in the Audio Editor.